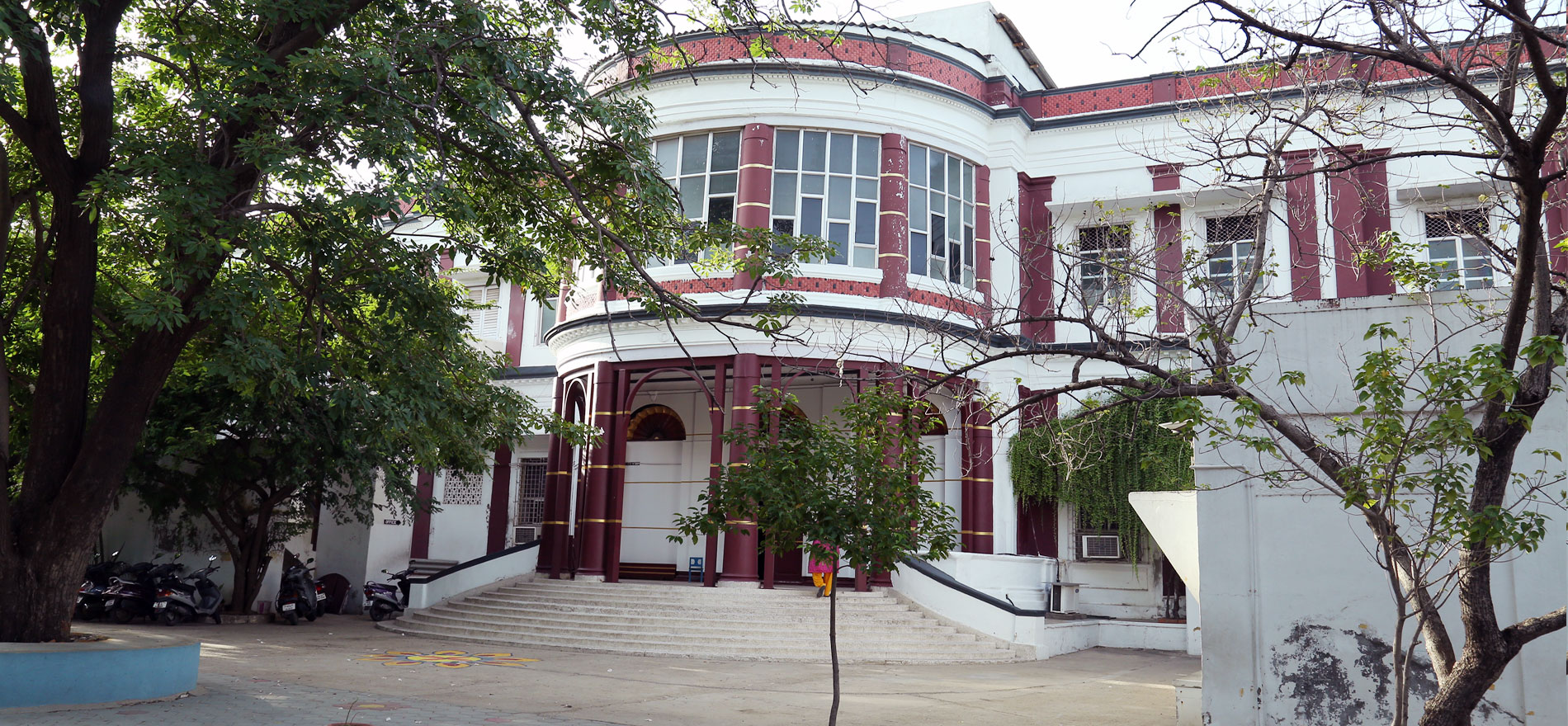 INFRASTRUCTURE
⊳ Personal excellence
⊳ Respect and friendship
⊳ Inspiration

ACTIVITIES
⊳ SPORTS AT THE DOVETON GROUP OF SCHOOLS
⊳ MUSIC AT THE DOVETON GROUP OF SCHOOLS


SOCIAL RESPONSIBILITY
⊳ ENVIRONMENT OUT REACH
⊳ COMMUNITY OUT REACH
⊳ CLEANLINESS PROGRAMME

THE DOVETON GIRLS Hr.Sec. SCHOOL
Throughout its history Doveton Girls School has been a pioneering school. Today, the value of an all-round education for the girl child, in which each individual and their talents come first, is fundamental to the Doveton experience.
We seek excellence in everything we do.
Who our students become matters to us. Our girls are fortunate to be educated in the most magnificent environment. At the same time, given the ever-increasing complexities of adult life, there is a clear need for our young people to look outwards and beyond. We want our girls to contribute to the wider world through educational, community and charitable projects. We want them to value service, stand up for what is right, and effect social change for the better.
SCHOOL ACTIVITIES
GROUP OFFERED
STANDARD XI & XII PART I –LANGUAGE – TAMIL /HINDI /FRENCH PART II-ENGLISH PART III –SUBJECTS OFFERED GROUP I –PHYSICS /CHEMISTRY/MATHS /COMPUTER SCIENCE GROUP II-PHYSICS /CHEMISTRY /MATHS /BIOLOGY GROUP III-ACCOUNTANCY /ECONOMICS/COMMERCE/COMPUTER SCIENCE GROUP IV- ACCOUNTANCY /ECONOMICS/COMMERCE/ENGLISH FOR COMMUNICATION GROUP V- ACCOUNTANCY /ECONOMICS/COMMERCE/BUSINESS MATHS
UNIFORM
Standard I –X :WHITE PINAFORE - MONDAY TO THURSDAY SPORTS UNIFORM (T.SHIRTS /CHECKED SKIRTS –HOUSE COLOURS) - FRIDAY Standard XI & XII :BLUE CHECKED PINAFORE WITH WHITE SHIRT – MONDAY TO THURSDAY
SPORTS UNIFORM (T.SHIRTS /CHECKED SKIRTS –HOUSE COLOURS) - FRIDAY

SCHOOL TIMING
STANDARD: I & V 8:30 A.M -3:00 P.M STANDARD: VI –XII 8:30 A.M -3:30 P.M
HOUSES
KEELY HOUSE:
Symbolizes Truth and Vitality
Motto: Courtesy and Truth Symbol: Tree –Reach out to others
VICTORIA HOUSE:
reminds us of the vast blue sky and the deep blue sea
Motto:love and Serve Symbol: Crown –Serve one and another in love
NIGHTINGALE HOUSE :
symbolizes freshness, peace and prosperity
Motto: Unity is Strength Symbol: Lamp-Love, Hope, Compassion and Peace